A Little About Us
We are a small black owned design, printing, and pressing company, based locally in Jacksonville, Fl (Duval), established in 2019. We also customize shoes and clothing like no other.

"If It Ain't Different It Ain't Us"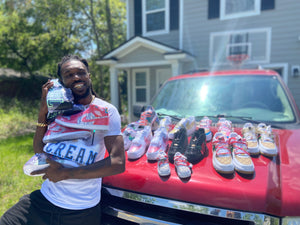 KusTim Kulture
Making custom art is one of our biggest passions. Let's create something for that only you could imagine.

Click on the link below ⬇️ to book and make a creation of your own.